What's New at Merry's -- It's Back to School Time, This Week Was Fast!

"Quilting is my passion and I want my customers to love it as much as I do"
~Merry
. . . . . . . . . . . . . . . . . . .
Wanna know something crazy?
Our website contains just a pinch of what's in the shop.

Did you miss Merry's Facebook LIVE!

Watch that Facebook LIVE- CLICK HERE.

---
A Special Message from Merry:

Boy, did this week fly by or what. The boys are back to school next Monday and I can tell that the days are getting shorter, which must mean that fall is right around the corner.

Here are some great FALL projects that you might enjoy...

Hello Beautiful Fall




Pumpkin Harvest



Horn of Plenty



Crazy Fall Sampler Mini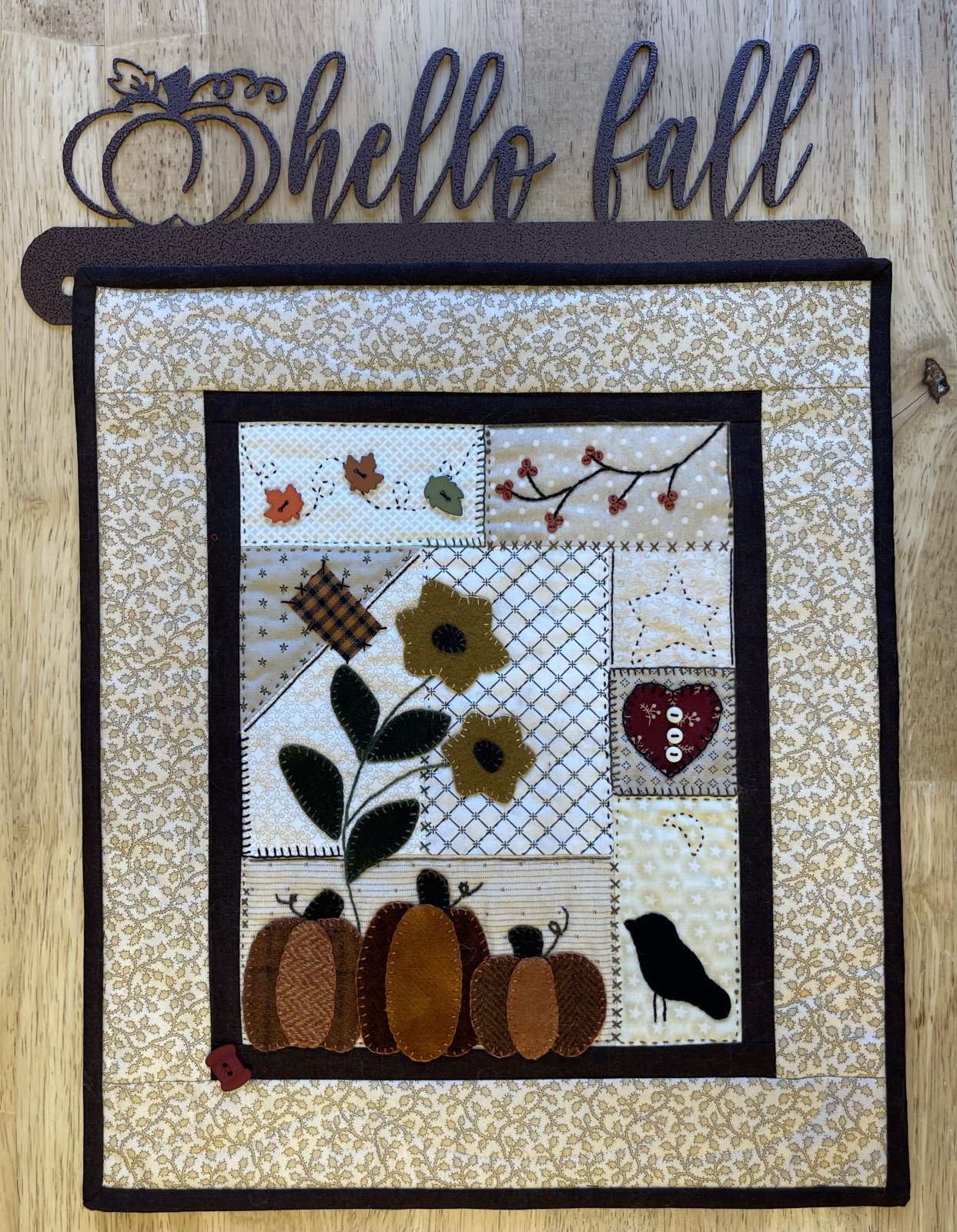 A Round the Year - October



A Round the Year - September



A Round the Year - November

---
Save the Date for the annual Garage Sale which is right around the corner - September 8th & 9th

---
What's New this Week -

Tankers -
Halloween Pumpkins
Halloween Boo

Table Runners -
Fall Pumpkins
Fall Pheasants
Poinsettias and Cardinals

School Is Cool
School is Cool - Kit or Panel Only

One Nation Patriotic Quilt -
One Nation Quilt Kit






---
Available Now 6 Month Club -


Sign up by calling the shop 319-827-6703.


Stay Safe & Stay Golden!
Merry



---
Thank you for shopping with us here at Merry's Stitchins.
We are located outside of Jesup, Iowa, surrounded by farms and fields.
Visitors flock from as far away as Alaska and New York to feast on our massive selection of delicious samples that fill our shop, from floor to ceiling.
We love serving you thru our website and perhaps one day, we will meet you in person.
Take a trip and come see us.
You won't be disappointed.
---
Contact info
Merry's Stitchins
Iowa's Destination Quilt Shop
1923 Baker Rd, Jesup, IA 50648
phone: 319-827-6703
email: merrys@jtt.net
website: www.merrysstitchins.com